Go Back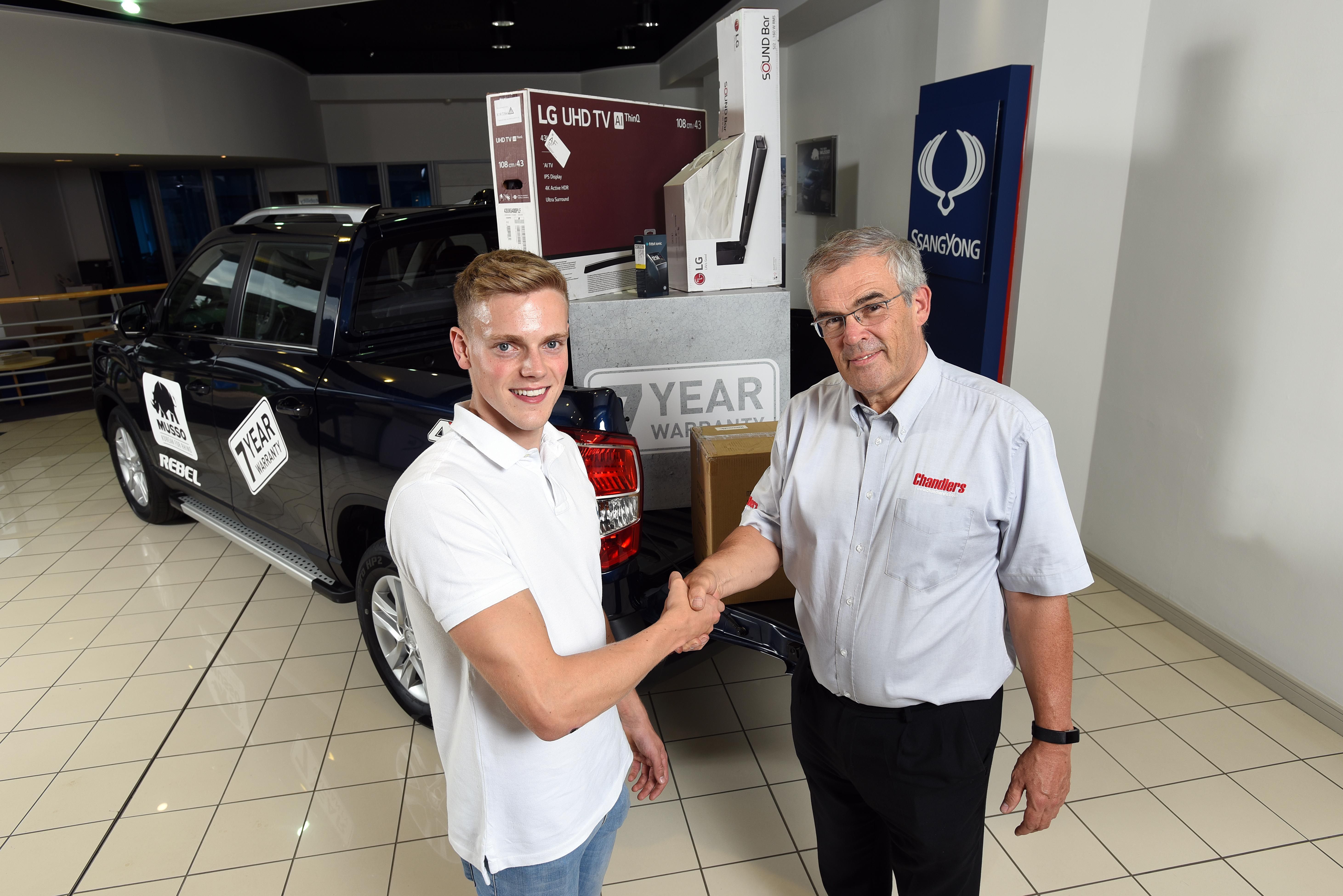 TalkSport Winner
To celebrate the launch of the new Musso Pick Up, SsangYong have teamed up with talkSPORT to give away a truck-load worth of prizes.
In 'Beat The Stampede' throughout August, you are challenged to put your sporting knowledge of Football, Rugby & Cricket to the test against the clock & other contestants.
The first chance to win something from the stack of prizes was on the first day of the football season 10th August, and local winner Danny Dorkin is seen collecting his prizes from Ed Stanwell at our Horncaslte site a few days later.
The next two chances to win something from the stack of prizes is across the day on Friday 24th August and Friday 31st August starting with Alan Brazil's Sports Breakfast at 6am on talkSPORT.
Latest News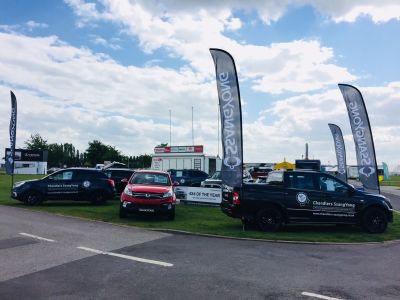 11-05-2018
We are showing the full SsangYong range at the Nottingham County Show on the…
Read more >
09-04-2018
Chandlers SsangYong is the official vehicle supplier to the Belton International…
Read more >